Of all the major sports, baseball is the only one whose players can't come in and out of the game.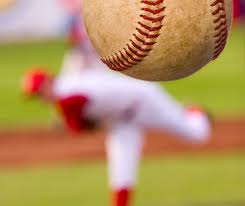 You're in the game, til you come out. And once you're out, you stay out. No back and forth. The strategy of what you do, and in what order often makes the difference between winning and losing.
Pitchers have an especially structured hierarchy. Starters create momentum and set trajectory, relievers maintain or mitigate, and closers seal the deal: short-term performance, usually in pressure circumstances,
So-translate that into getting a property ready for sale:  
To the broker, the agent, and the seller:  Do you explore what it'd take a listing to be great out of the gate? Or do you let it slide because it feels hard, time-consuming, or icky?  Do perceptions, or insecurities put off that conversation until you absolutely have to?
Even if you kick the can down the road for a few weeks, 'just to see' , you're losing critical new-to-the-market impact. And sadly, I get waaay too many new calls in the bottom of the ninth…after the market has demonstrated what has NOT been effective. Everyone is cranky, the listing is stale, the market expects a(nother) price reduction, and/or is about to expire.
Stagers are not relief pitchers. We don't belong in your bullpen.
Stagers are starters that need to be part of the conversation early on. To assess and diagnose. To prioritize and get everyone going in the right direction. Consider us relievers-that is, put off the conversation- you're creating a self-fulfilling prophecy.
Pitchers and catchers are scheduled to report in less than 50 days, on February 16th. Brokers, agents, and prospective sellers-you don't have that kind of time to get your season on track.
We each need to participate in our own success. Make this the year you stop thinking you know what all of what home staging is, or how it can work. Start 2021 by getting answers to your questions. Ask around, chances are good someone you know has worked with me. Better, just pick up the phone and start the conversation!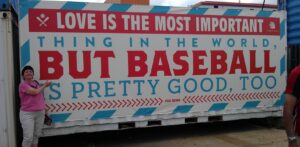 The Refreshed Home specializes in preparing occupied properties for sale in Westchester County. 
Since 2008 over $600M of our prepared properties have sold. Readers of Westchester Magazine have voted TRH Westchester's Best Home Stager in 2019 and 2020. 
If you're feeling it, your vote for TRH here for 2021 would be most appreciated!!