Change Happens.
It Can Be a Good Thing.
When your space serves you properly, it's surprising how so much of everything else in your life can fall into place.
Spaces that work the way you want boost productivity and well-being. Well-chosen updates now will add to a property's value later. And a thoughtfully prepared property will reduce your stress while putting money in your pocket at the closing table.
Hi, I'm Marie Graham, owner of The Refreshed Home – a design and listing prep agency with a difference. We're an independent consultancy, bringing a thoughtful approach to the creative process.
Whether you're buying, selling, or staying and improving, we help untangle the complicated relationships so many have between their space and their possessions.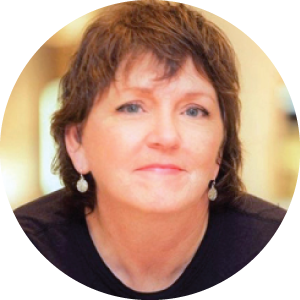 We partner with sellers and buyers, homeowners, and occupiers. We help you see potential, then craft a plan to get you there, and stand ready to assist in the process of implementing the changes you choose.
We know every experience is unique and personal to the client. THR makes the process as straightforward as possible, through collaboration and clear communications throughout.
We are your advocate and coach. TRH works with you to create spaces that delight. And we want you to be as pleased with the process as you are with the result.
As an independent consultancy, we have no financial stake in any product or service. TRH functions as a fiduciary, representing you and your best interests. We work with all trade professionals and realtors on your behalf.
So, there's no sales pitch and no pressure. Our focus is on bringing out the best in your space, helping you make good decisions, while adding value in the process.
Conversation
Let's get to know each other. We'll discuss your space: where you feel stuck, changes you'd like to make, and how you'd like to see it unfold. If we're a good fit, we schedule a consult.
Consultation
Consults are a thorough, professional assessment of your space, needs and circumstances, then an exchange of ideas of how to move forward. Beyond aesthetics, we prioritize and frame a plan of action for process and logistics: who'll do what, how long it will take, and what it could cost.
Implementation
Our philosophy is on-demand design. You choose how involved you want us to be from here on in. We're comfortable taking the reins for as much or as little as you wish.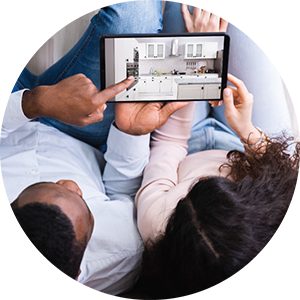 Marie approaches her recommendations with a down-to-earth sensibility and is also a lot of fun! I have a new friend.
– Susan Sachs, Chappaqua
After Marie staged our house, we had second thoughts about leaving. Couldn't believe we live here.
– Paula and Roger, Hastings-on-Hudson
I don't always like deferring to experts, but my investment was paid back approximately 20:1.
– Thor Mann, Croton-on-Hudson
Marie has a skill set that is professional and gentle. She removes a homeowner's stress and feeling of being overwhelmed.
– Bonnie Stein, Julia B Fee, Rye
Marie was very easy to work with. I wish we had used her expertise years ago!
– Barry Zelin, Ardsley
Marie Graham gets 5 stars from us! She was spot on in knowing exactly how our house should look for the photographs and the showings.
– Charlotte and Hal, Ardsley
Marie helped us with both selling our old home and decorating our new home. She recommends practical items of good value and is so committed to the details.
– Sandy McCormick Sleepy Hollow
I'm very thankful for Marie's excellent suggestions, from paint colors to floor finishes. We had 3 offers and sold above the asking price!
– George Casale, Bronxville
Marie is the color whisperer. We wanted totally new colors, and now our home is colorful, energizing and harmonious. Our friends comment on how welcoming and warm it is.
– Lesa Rader
She is smart, funny, engaging, with a great eye and creative ideas that we've implemented ourselves. I highly recommend her!
– Nan F., White Plains
She's through and goes throught your home without judgment, providing recommendations with absolutely no pressure.
– Karen Dreher, New Rochelle