Design and Staging with The Refreshed Home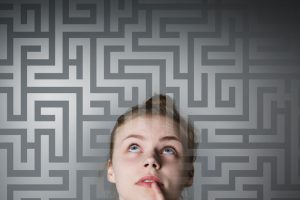 Most have never worked with a designer or home stager. You may have read or heard things or had a TV show plant a seed in your mind. But you wonder, really, how does it work?
Factor in that all personal service providers work differently- questions to providers are both natural and encouraged. To get you started, here's what you can expect from The Refreshed Home:
1. We speak
Beyond scheduling and process details, being a good fit with your design professional is important. Whatever your situation, TRH is here to help you get things done: Moving on, moving in, or moving forward.
We want to be in the same place of understanding and that you're comfortable with what will happen. It's important that trust and respect become the cornerstone of our relationship.
Whatever your hopes or concerns are, our conversation will ease your mind. It's all good, so feel free to ask about whatever is important for you.
2. We meet
If you decide to hire us, we schedule a consult that'll pick up where the conversation left off.
Ideas and options are explored with the goal of helping you plan and make your own best decisions. Typically these are in-person and a mix of talking, on-the-spot fixes, and actionable follow-up tasks. If we can find solutions then and there we will!
One-the-spot fixes can include many things: Repositioning furniture, lamps, and art; working with large paper paint samples, even demonstrating listing photo techniques for bedmaking and towel folding all come up often.
Additionally, our plan will help you define (or refine) your goals and expectations, as well as the scope of your project. Here is where we get into how things will actually get done.
3. We (or just you) implement
We believe in an on-demand philosophy that allows you to manage the process and control costs as you wish.  Our consults are detailed and thorough, with 75-80% of our clients taking the reins from here on out.
Others may want some help initially, or even later in the process. You may need to purchase or rent some items,  or you may want help in working with other tradespeople on your behalf. We discuss how that could work in our meeting, and we always keep the proverbial door open for you.
And that's it!  A flexible process that works around your needs and expectations. We bring the expertise, and as much help as you need to feel confident, and in control.
---
Frequently Asked Questions
It's just about the look, right?
It's more than delivering a pleasing aesthetic. We discuss your thoughts and reasons for the change so you're comfortable with the process as well as the result.
Are design and home staging the same thing? 
There are similarities and overlaps of skills, but they are different.
Design work creates a better space for you. It's circuitous. There is back and forth between the client and designer as ideas are fleshed out, discarded, or held in reserve. It's a fluid process that evolves.
Staging-or listing prep-gets your property ready for market. It's linear and pragmatic. Time and costs are weighed against ROI and the property owner's abilities, resources, and inclinations.
Am I charged for the initial call? 
No, the consultation is when the clock starts.
Do you have to come to my home for the consult? 
Not if it's inconvenient! If you have a different life/work schedule, are just in the beginning stages of planning, or are simply cautious about inviting someone into your home, we're happy to set up a virtual consult for a time that suits you.
Online sessions are great for quick and specific information like how to pick the right size rug, measure for a sectional, and correct height for light fixtures. Also really good for process-oriented things like budgets, prioritizing, or talking you through products like upholstery or flooring. We can also start working on broader projects like color direction and space planning.
My partner can't be there for the consultation. Is that a problem?
Not at all. We can cover what we need to do on-site, then have a conference call to re-cap the high points with the remote decision-makers.
Can I take notes?
Yes! Note-taking is encouraged. Recording the consult is fine, too, it's whatever works best for you.
Do you provide reports?
We provide written reports on request. Not generic checklists but thoughtfully prepared documentation that connects all parties to the conversation, ideas, and solutions.
These reports are helpful for extended projects where several people are involved.  They are sometimes necessary if selling is part of a legal settlement.
Our reports take time to create, so we include this in our billable time.
Are you affiliated with any third party, service or product? 
No. TRH works for you. We are your consultant and guide. We take the position of a fiduciary and don't benefit from the sale of any product or service we recommend.
How do you get paid?
Completed consults are payable at the time of service, and a retainer is requested for any research or reports you'd want. TRH accepts personal checks or Venmo.