FAQs: Why White Walls are the Kiss of Death in Listing Photos
Selling, or looking to snazz up your Westchester County property? Believe TRH:  99% of the time, white walls are the kiss of death.
Consider: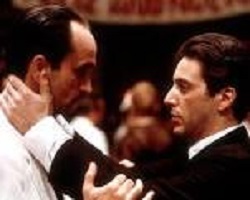 The science of it is the eye cannot *not* see color and light. Not a  conscious choice, it just happens.
Thanks to gravity, furnished rooms read as bottom-heavy
With little or no color on the walls, the eye sees…and stops at the things. Living in the space, white walls make a space feel smaller and congested. Selling, the space doesn't register, the stuff does.
Conversely, color on the walls trains the eyes to see the volume of the space.  It 'reads' as bigger, and more balanced; and with more value in listing photos.
Trim details like moldings and paneled doors painted in a contrasting color leap off those smartphone screens, reading crisply and cleanly.
And last, counter-intuitively, color on the wall makes small rooms feel bigger, and big furniture seems smaller. See, COLOR helps furniture recede into the wall…instead of being a big box growing out of a white wall.
The right color on the wall is the singular most important change you can make to a room. Choosing white walls as a default wastes a tremendous opportunity to engage buyers. And rationalizing 'well, the buyer will paint it anyway so why not just white?' misses the mark too. Trust this Westchester County decorator and home stager: new paint is the quickest, easiest, and least costly way to change a room.
The right color paint compliments all the givens. Not just furniture or furnishings, it also enhances other fixed and costly surfaces like floors, kitchen cabinets and counters, and tile work, HUGE for buyers looking for their best value.
Ready for a change? Buying, selling, or staying and improving-talk to me about a color consult before you call the painter!  Remember, the right color paint doesn't cost any more than the wrong color paint…but the wrong color paint can cost you plenty!