Buying Cool AND Local: 50 Unique Gifts to Buy Now
Originally published in November 2017, updated and re-published  December 2018
Mid-November, we have the best intentions. We see the TV ads, and in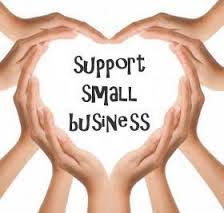 our heart of hearts we're ready to support our Westchester County small businesses.
But maybe we miss 'the day'….or it rains…but there'll be next week, we say to ourselves.
But BOOM the clock starts, life and work call. Days fly by, and all of a sudden we're in the mall at 11PM, or perusing behemoth websites with overnight delivery for inspiration, promising ourselves to start earlier next year.
This year it can be different!! Here are links 50 very cool Westchester County-based small businesses and organizations.  Online you can buy gifts of lessons, experiences and memberships you may never have thought of, while supporting the economic infrastructure of your community.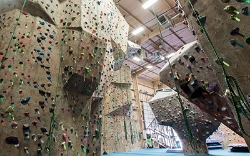 Creatively wrapped tickets or gift cards add to the surprise and uniqueness, while foiling the would-be snoopers!  Concert tickets can be in a CD case, a box of Junior Mints could accompany a theater membership, a package of tees with golf lessons, you get the idea.
Gifts for those not local? Be inspired here, and google similar providers who are local to them.
                                                                   HAPPY SHOPPING!!
ENRICH:  Tons of fun and engaging non-credit programs at local learning centers: Belly Dancing and Opera Appreciation, Mah Jong, Yoga, and Indoor Golf; Current Events, Jewelry Making, Creative Writing, Photoshop and Woodworking-peruse the course listings, there is very little you can't learn about or do here!
CREATIVE:  BONUS: many also do groups, and private parties, even special programs for kids!
A Maze in Pottery, Bead Everything, Bullseye Glass Center, Clay Arts Center, Muse Paint Bar, Pinot's Palette,  Plaster Palace Pottery, Pottery on Hudson,  Westchester Paint & Pottery  
ORIGINAL ART: Pick up a piece of original art at one of these organizations' upcoming Holiday Gift Shows!
PHYSICAL:  Mid-Winter ya-yas?  Lots of ways to get busy and have some fun!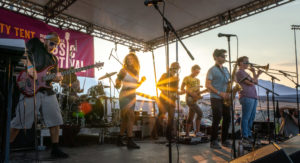 EVENTS: Supporting these venues by purchasing tickets or a gift card keeps jobs, dollars, AND TALENT in Westchester County!
 Caramoor, Clocktower Players, Emlin Theater, Paramount Theater, Pleasantville Music Festival, Tarrytown Music Hall,  Westchester Broadway Dinner Theater
MEMBERSHIPS: A wonderful gift for couples, families and clients, many of the above venues also have memberships. And the Museum Alliance is quite the deal, just sayin'!
Fairfield Westchester Museum Alliance, Historic Hudson Valley, Jacob Burns Film Center, Pelham Picture House,  Teatown Lake Reservation.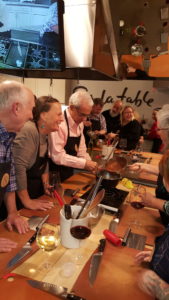 FOOD and WINE: Tastings, and classes that turn into dinner parties; many can also create something special for your small group/private event. 
The opportunity to polish a skill, learn a new one, or have a new experience is exciting and unexpected, and lasts long after the occasion passes. And so will the warm fuzzy feeling you'll have from showing your local businesses some love!!